As we mentioned before, keeping track of PSLF payments just got easier. The PSLF qualifying payments now appear on your paper statements.
Here's a scanned, redacted copy of what it looks like: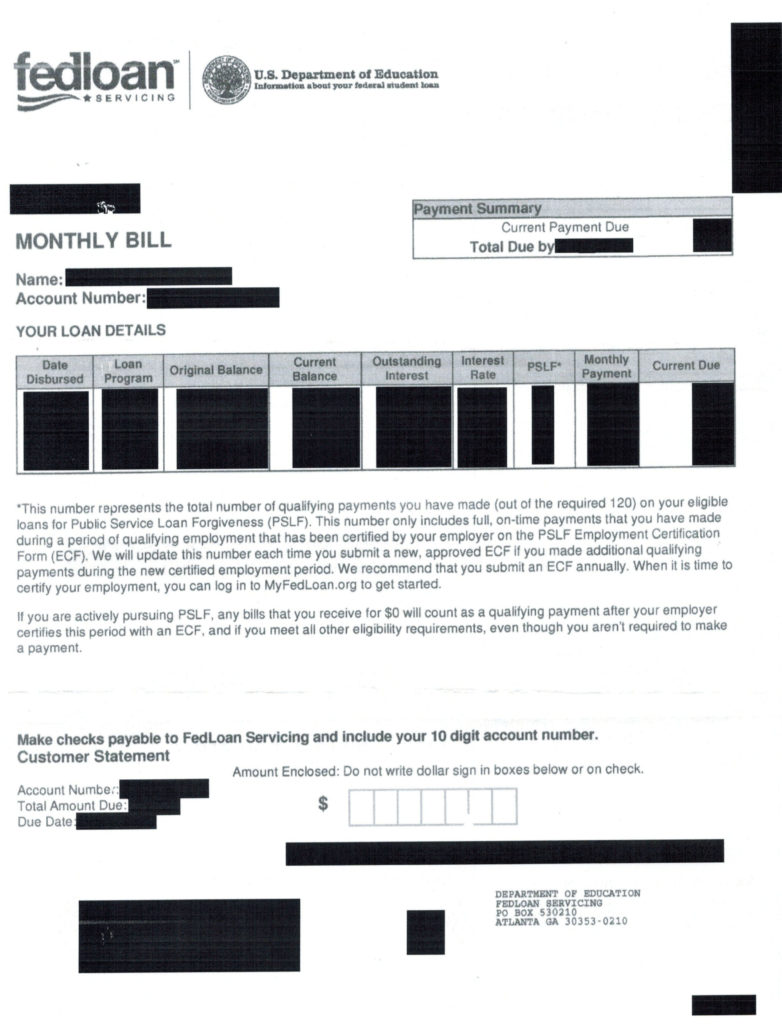 The PSLF number on the statement lists only the qualifying payments made during any periods of eligible employment that has been certified by your employer using an ECF. FedLoan Servicing recommends that you submit an ECF annually. When it is time to certify your employment, you can log in to MyFedLoan.org to get started.